Description
Antminer S19j Pro hashboard is available in two forms: one is resin board and the other is an aluminum board. So the water-cooling kit that suits them is also different!
How To Order The Right Water Cooling Kit For Your S19j Pro?
(Please Be Sure To Read Carefully)
What Is S19j Pro For Resin Board And What Is S19j Pro For Aluminum Board?
1. This Is Resin Board S19j Pro: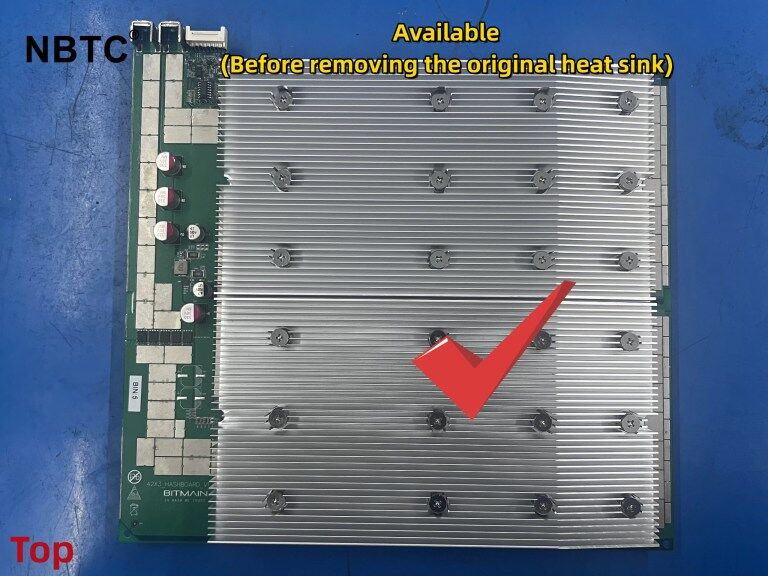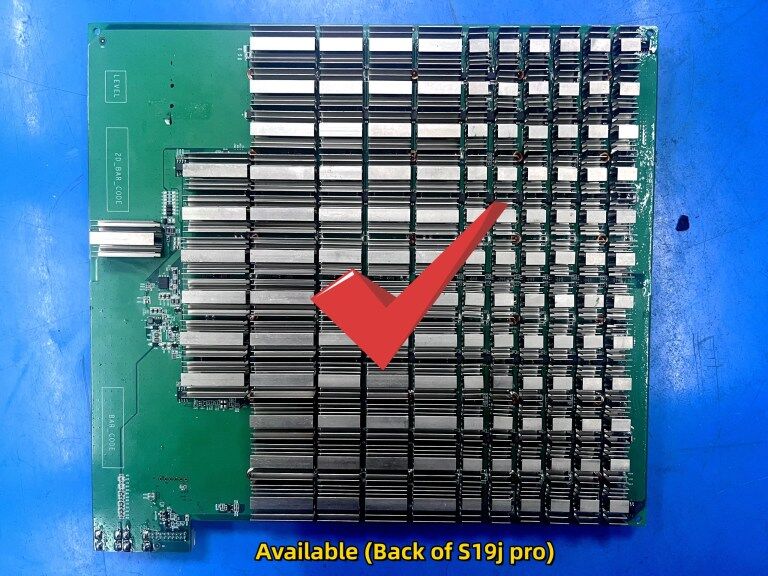 2. This Is Aluminum Board S19j Pro: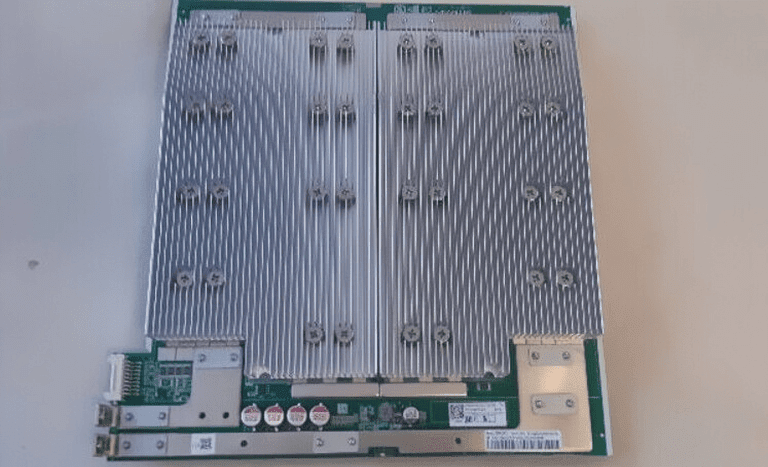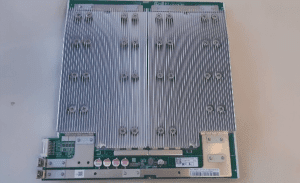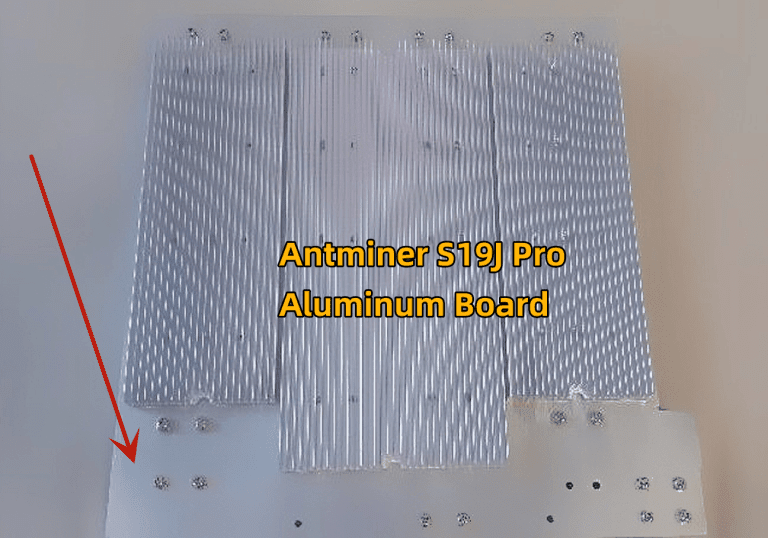 Our currently upgraded MINER models are: Antminer S19 & Antminer S19 Pro & Antminer T19 & Antminer S19j Pro
More models are being upgraded for testing. . . . .
Used together with an external radiator, it is recommended to buy together!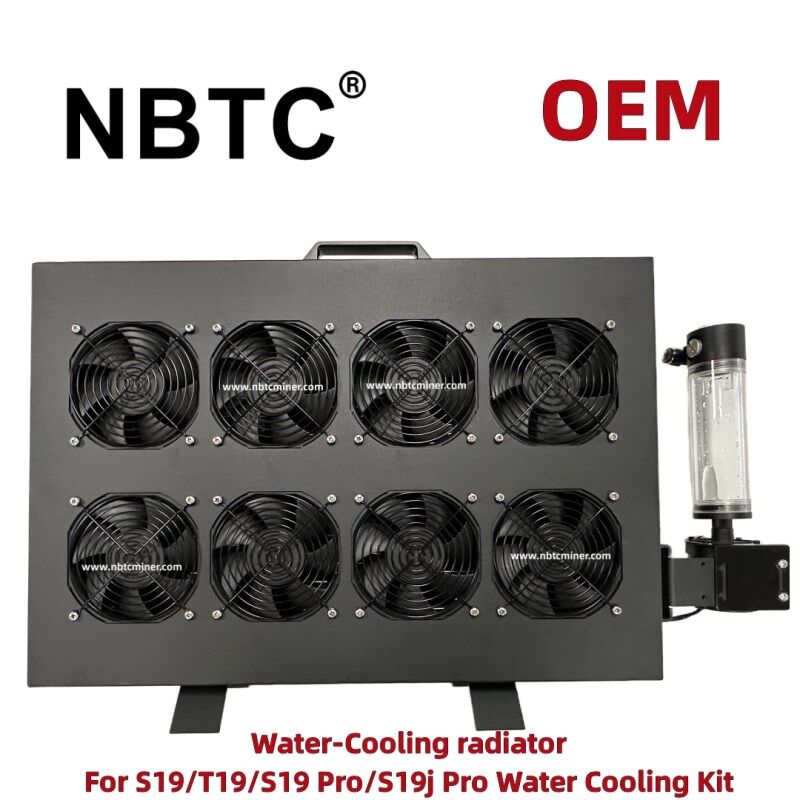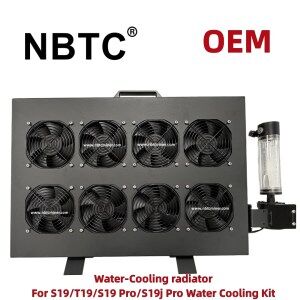 Do you want to upgrade your Antminer S19j Pro Air-cooling to Water-cooling heat sinks by an easy way?
1.Silent, no need fan any more.
2.Reduce failure rate / Save maintainance cost, no dust and corrosion from air cooling.
3.Reduce power consumption (-200W); Can increase more rate byoverclocking (S19 T19 30%, S19 Pro 60%); The water also can be used as a part of heating system, for energy recycling.
Notice: "The Water "can be Pure water, Distilled water, Antifreeze, but NO tap water to prevent impurity deposition.
Antminer S19j Pro Upgraded Water cooling heat sinks




5 Steps




SOP(Standard Operating Procedure) – Easy to go
1.Disassemble the mainboard and heatsink.
2.Remove the gel on chips and clean.
3.Brush the gelon water cooling heatsink
4.Assemble upgraded mainboards, back plate, water divider.
5.Assemble the fan simulator, and original water pipe.
Notice:
Antminer S19j Pro Upgraded Water cooling heat sinks (For 1pcs miner)
Gel 20g (For 1pcs miner or more)
Gel 1000g(For 100pcs miner)
If order 100 kits, we willl provide Gel 1000g + 1 Stencil & brush for free.
More Upgrade Details: Please Watch The Video
Video of running after Upgrading: Please Click
Packing list:
1. Water-cooling heat sink: 3 pcs
2. Fan simulator: 1 pcs
3. Screw nut: 88 pcs
4. Original pipes: 6 pcs
5. Water divider: 2 pcs
6. Back plate: 2 pcs